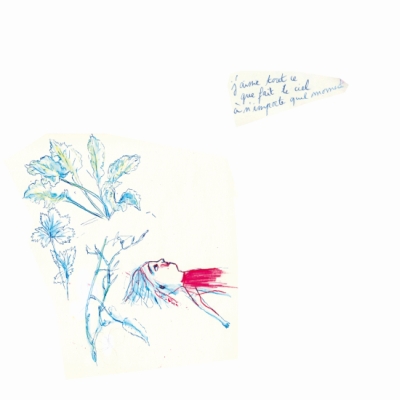 VÉRONIQUE VILHET /
DOMINIQUE GRIMAUD
J'AIME TOUT CE QUE FAIT LE CIEL A N'IMPORTE QUEL MOMENT.
Format: LP vinyl
Label: In-Poly-Sons (France)
Recording date: 2018
Release date: 2020
Véronique Vilhet: voice / Dominique Grimaud: Sounds. Pre-mastering by David Fenech. Artwork by Sophie Dutertre.
« I love everything that the sky does at any time » (in the words of Richard Brautigan) is based on voice and song format, but always in an experimental statement. Besides Richard Brautigan, he pays tribute to the Indian national anthem, to Moondog, to blues and folk, to the Paris Commune, to Happy Days (program of the National Council of Resistance) and to Charlie ... "
Press:
"A refined, true and sincere duet. A voice sung and reprocessed by simple and careful electronics. An intimacy worthy of the first duets of Brigitte Fontaine and Areski. A new HAPPINESS.» Denis Tagu (In-Poly-Sons).