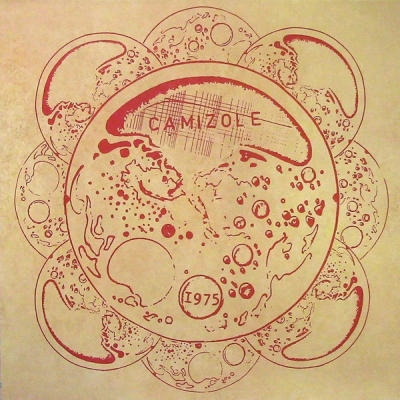 CAMIZOLE
1975
Format: LP vinyl / cassette
Label: Replica Records / Ar(t)chiv' (France)
Recording date: 1975
Release date: 2017 / 2015
In the Souffle Continu records store's Top 25 of re-releases of year 2017.
Dominique Grimaud (Synthi AKS, Korg 700, horizontal guitar, violin). Bernard Filipetti (organ and Syntorchestra Farfisa).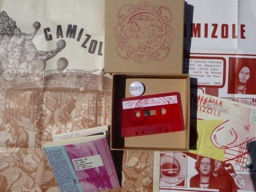 Camizole was until then rather a collective of unbridled improvisations and wild practices close to the happening. In 1975 Camizole became an electronic music duo. Klaus Schulze was even ready to produce a record. The separation of the duo in the fall of the same year prevented the realization of this project, which would see the light of day four decades later. Gatefold sleeve with a reproduction of a letter from Klaus Schulze, a collage of photographs, press articles and vintage posters. The cassette version is included in a box, with two posters, badge, etc.
Press:
"Although Grimaud and Flipetti had openly borrowed an interstellar map from Klaus Schulze and his associates in Germany they were discovering their own constellations… the value of their musical autonomy is easy enough to recognise." Julien Cowley THE WIRE
"Une belle "pièce de collection", un mini-musée portatif de la taille d'environ deux grosses boîtes d'allumettes." Eric Deshayes, NEOSPHERES